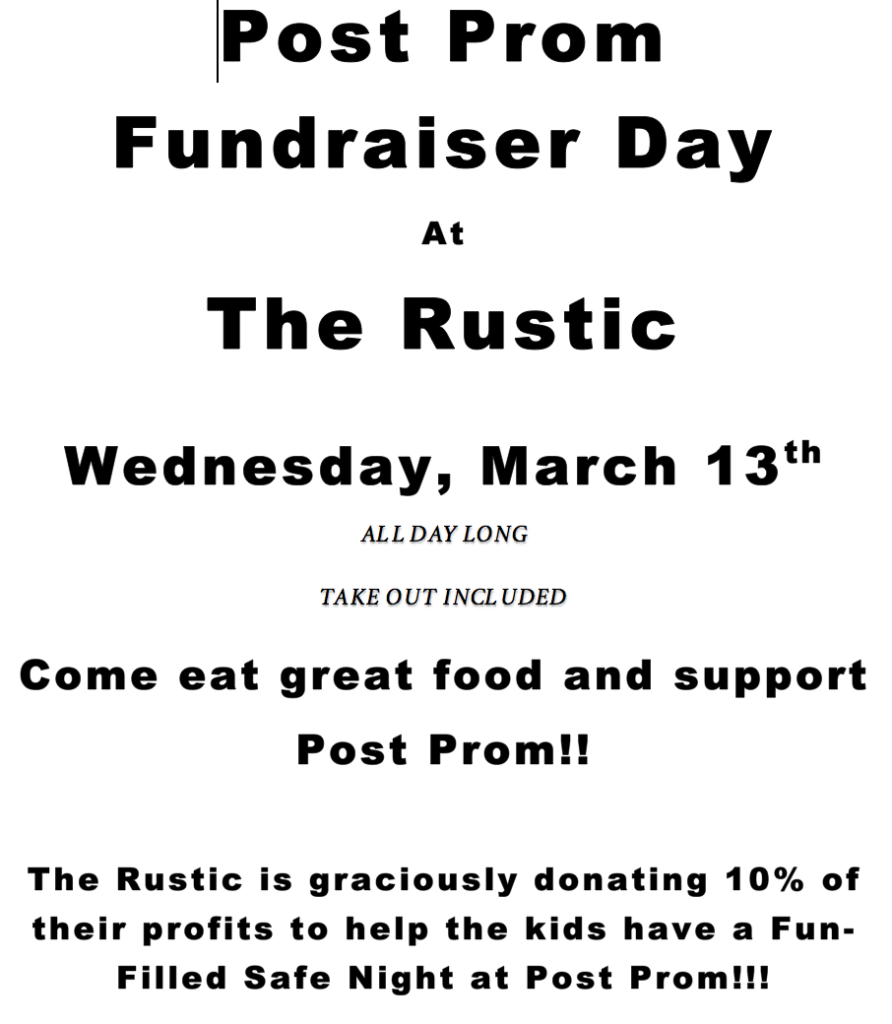 2018 Post Prom
Date: Saturday/Sunday, March 16/17
Location: Fort Calhoun High School
Note: Normally Post Prom is held every other year offsite, however at the request of Seniors, post prom will be held again at the High School, so they have more time having fun and less time in buses.
Time Frame: 11:30pm-5:00am- Doors Lock at 12am and Unlock at 5am
The mission of the Post Prom Committee is to raise funds to pay for and create a fun, exciting event that young people will want to attend that is safe, as well as drug and alcohol-free. This is a major undertaking each and every year. It involves a large number of volunteers and a huge expenditure of volunteer hours. In addition, significant dollars must be raised to create the event. The result is that parents, students, and staff can have peace of mind knowing the students are having a great and safe experience.
The Committee is formed each year and is comprised of parents of Junior and Senior class members, other interested District patrons, the Junior-Senior High Principal, and the two Junior Class sponsors.
The 2017-2018 Committee members are:
Non-staff members – Jana Wear, Anne M. Breitkreutz, Carman Deluca, Tracy Donovan and Lisa Thirkildsen

J

erry Green, Secondary Principal

Sara Wellman High Horse, Class Sponsor

Karli Johnson, Class Sponsor
Fundraising endeavors are a big part of the Committee's work each year. Several fundraising dinners are already on the schedule. Please come and help support the following events for the 2019 Post Prom Party.
March 8, 2019, St John the Baptist Catholic Church Fish Fry – 215 N 13th St, Fort Calhoun, NE 68023- All proceeds from desserts goes towards 2019 Post Prom.
TBD- Chick-Fil-a Nights – We are currently trying to arrange several nights where a % of Chick-Fil-a sales will be donated to Post Prom
TBD – Knights of Columbus Pancake Feed
TBD – Texas Hold'em Tournament
Historically, we have used a number of different avenues to raise the thousands of dollars needed to stage a Post Prom event, such as:
Dessert sales at one of the Saint John the Baptist Catholic Church's Lenten Fish Fries

Admission from students with dates for Prom who are not members of the Junior or Senior class, who must pay $35.00 in order for their date to attend Post Prom

A donation of $35.00 is requested from the parents of each Junior and Senior

Each year unsolicited donations are received from the Districts patrons

An annual solicitation is done of individuals and businesses in the community
Thank you for helping with this cause to keep our students safe after Prom