TeamMates are always in need of Mentors.
If you are interested, call or email the TeamMates coordinator for Fort Calhoun. Ashley Hallberg, 402-468-5714 or ahallberg@ftcpioneers.org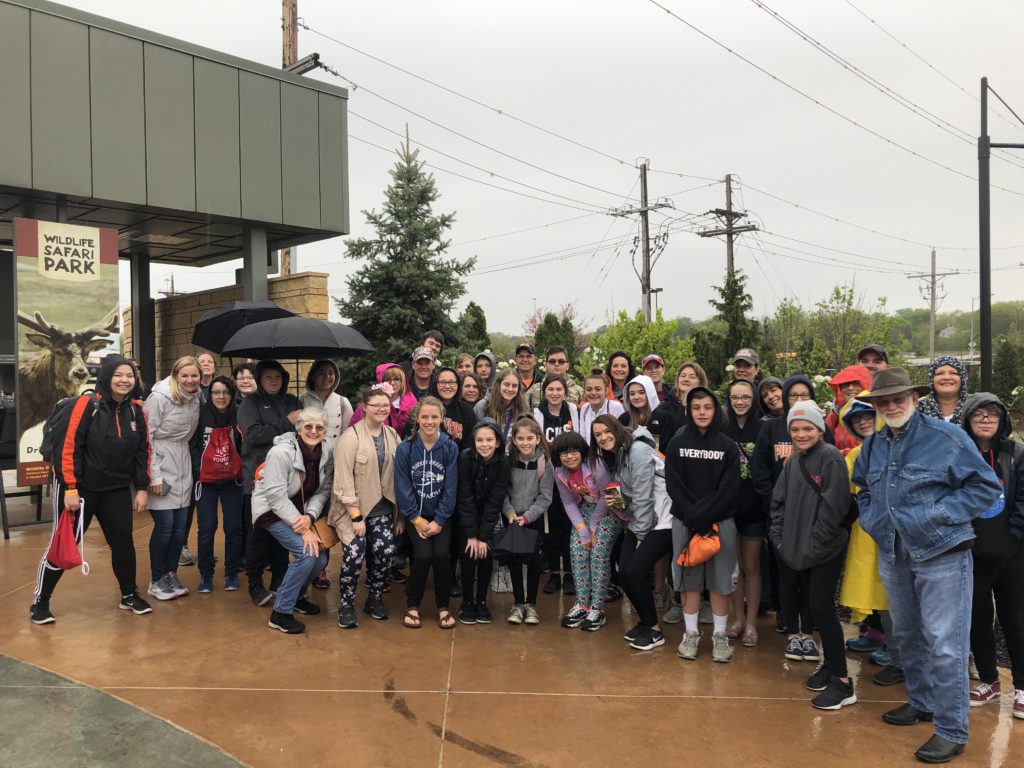 Even former Fort Calhoun students return to mentor current students. Pictured below are Garrett Anderson and his mentee Andrew Janecek.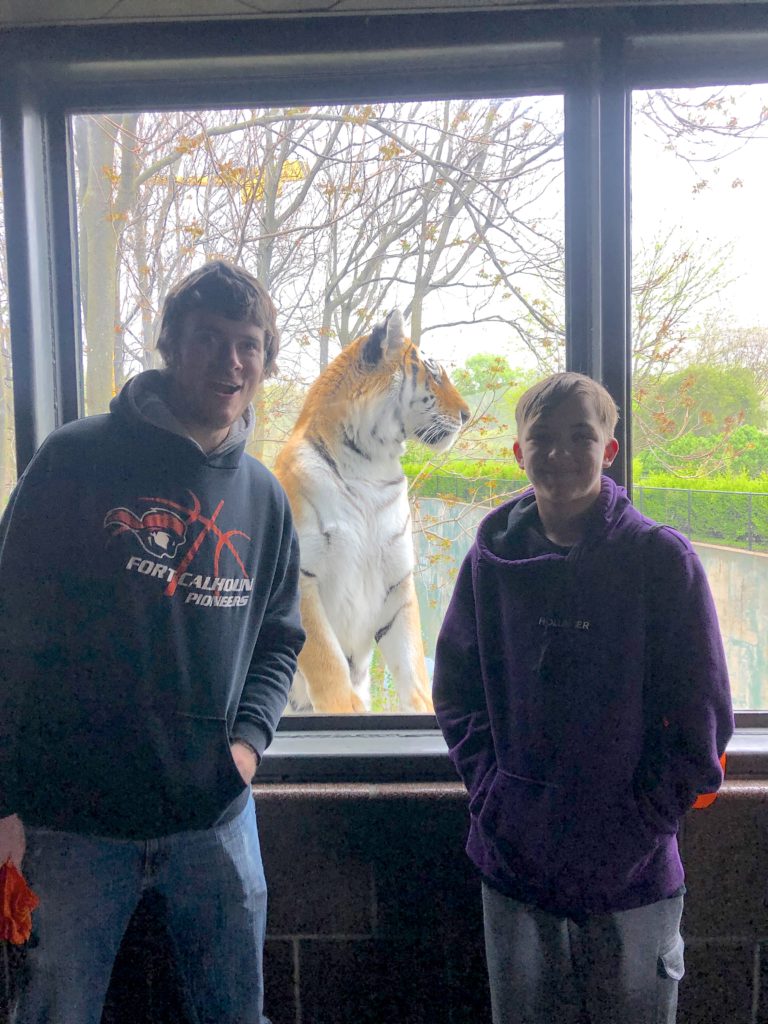 Tom and Nancy Osborne founded the TeamMates Mentoring Program in 1991 in an effort to provide support and encouragement to school-aged youth. The goal of the program is to see youth graduate from high school and pursue post-secondary education. To reach this goal, youth meet one hour per week with a caring adult who serves as a mentor. They also have the opportunity to go on outings like field trips to Fontenelle Forest and a variety of sporting events. Mentors are volunteers from the community who have dedicated themselves to making a difference in the life of a young person. Mentors give youth a sense of hope, purpose, and vision.
The TeamMates Chapter of Fort Calhoun started in 2012. We currently have 40 matches. TeamMates is growing strong with over 7000 matches in Nebraska and Iowa.
Frequently asked questions:
Who can volunteer to be a mentor?
Any adult 18 and over with an interest in supporting a young person in grades 3-12
Do you currently need mentors?
If you know of anyone who would be interested in mentoring please send them our way!
How much time does it actually take?
Just one hour per week during the school year.
What do I do when I go to mentor?
Have fun! You can play a board game or cards, do a craft, play on the computer, read a book, talk about your week, go to the gym/playground/track and play around.
Where do the meetings take place?
All meetings take place in the school during school hours.
How do I learn how to be a mentor?
TeamMates provide training to all mentors, going over the do's and don'ts and your local coordinator can assist with any other support or guidance needed.
More information can be found on the TeamMates website.
If you have any questions feel free to call or email the TeamMates coordinator for Fort Calhoun. Ashley Hallberg, 402-468-5714 or ahallberg@ftcpioneers.org