Jr. High Boys Basketball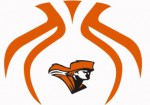 Announcements
The handbook, practice schedule, game schedule, and bus departure schedule have all been added below. Click on the link to view each schedule.
Players have been asked to dress presentably on game days. Attire can include jeans or khakis, and a polo or collared shirt. Ties may be worn, but are not required.
Players are required to wear black athletic shorts for games. Shorts need to be all black, or mostly black and have as little color on them as possible. Students who do not bring their own shorts will be provided with shorts that we have available.
Coaches
2017 Jr. High Basketball Handbook
(click JrHighBBHandbookFinal copy-6 to view)
2017 Game Schedule
(click jhbb-schedule-2017 to view the game schedule)
2017 Practice Schedule
(click JHBoysBBpractice to view the practice schedule)
2017 Bus Schedule
(click JHBoysbus to view the bus schedule)