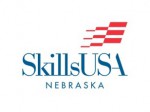 SkillsUSA Annual Hog Roast fundraiser is coming up!
We will host our annual Hog Roast fundraiser on Homecoming, September 27th
Your help is greatly appreciated!
Members, check out the parent letter on this website for details.
Please get your dues in as soon as possible and show your receipt to one of the advisors, there is a lot to get done in a month.